Ever wanted to play skee ball in your own backyard? Of course you have! Well, how might one go about making one, you ask. Today is your lucky day! I will show you how to make a functional (if not adorable) skee ball game.
First, start with a piece of 1/4 inch MDF; Mine was 24×24.
Draw 3 concentric circles. I used a pushpin in the center and some yarn to make the circles. Size isn't necessarily important, as long as there is plenty of room for the ball to fit. (I am using a golf ball for size)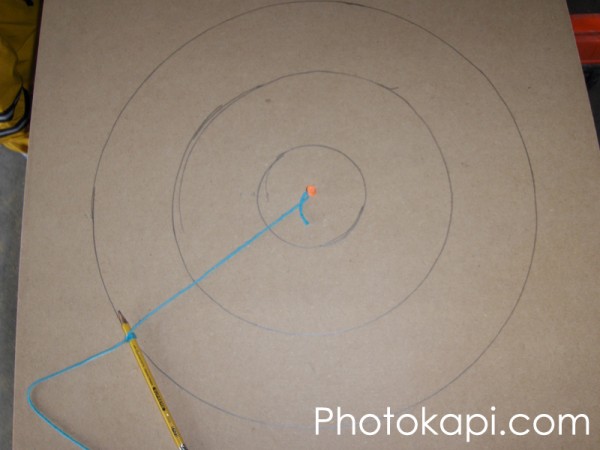 I used garden edging for the walls of each circle.
Then I drilled holes at what would become the bottom using a hole saw, and used a router to create a "dotted" line around the circles. At this point, math could have come in to make things easier; Using a protractor, geometry, and ruler would have helped make things even. However, I couldn't find a protractor or ruler, and geometry was a bit rusty, so I just estimated.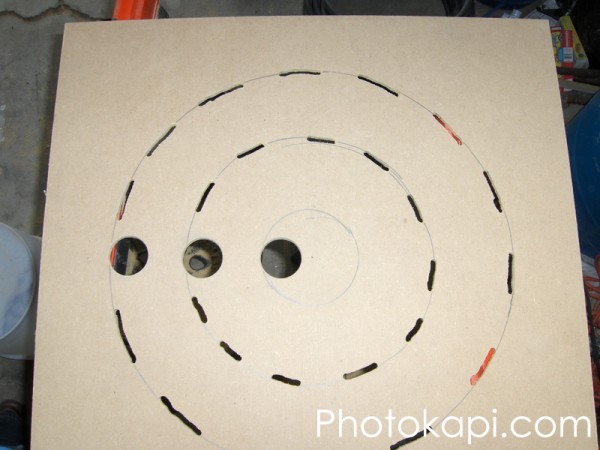 I  had to cut of the bottom edge off the garden edging, where there was a flange.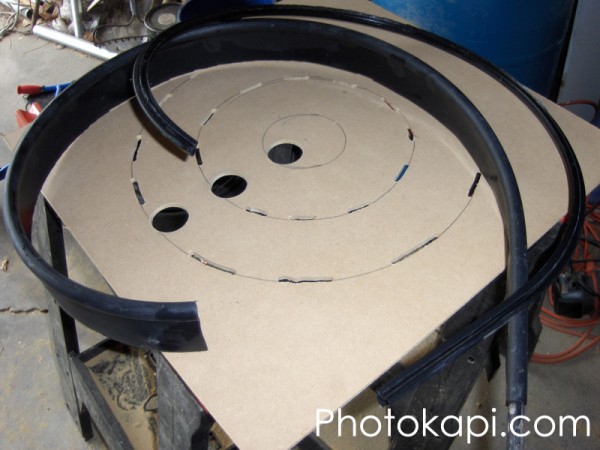 Where the ends met, I used some electrical tape and a small dowel in the top edge.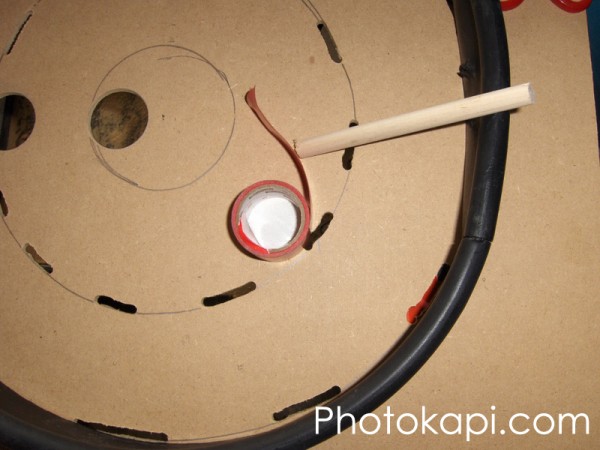 I then laid the circle over the template and marked where to cut the slots. I kept the tabs, stuck them through the holes, and then bent the flanges back and forth in an alternating pattern. It didn't work perfectly, but eventually it fit.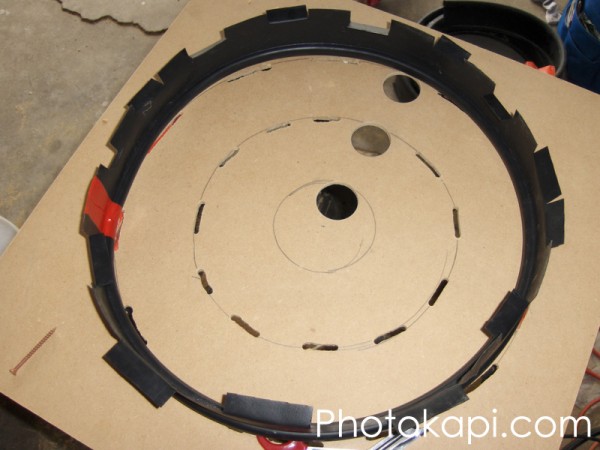 After trying to get a small enough circle for the center, I realized, that wasn't going to happen. So, I used a large mailing tube, cut down to length to match the height of the edging.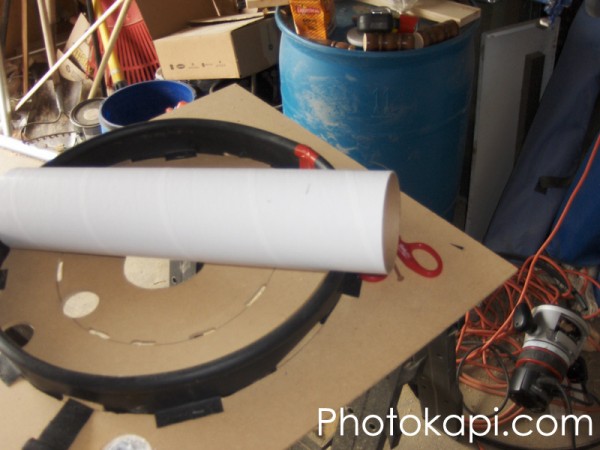 I then stapled down the edges with a staple gun (though this didn't work as well as I had hoped because the upper ridge wouldn't let me get too close to the bend. Another note: Start in the center and work outward, I couldn't get the stapler to the inner circle since the outside one was already put on.
Finally I covered the whole thing with black cloth tape to cover all the raw edges, staples, etc. Then I added some address stickers for scoring.