Disclaimer: I have been to only one or two baby showers in my life including my first child's soireé, so I have not a lot of first hand knowledge about the following post. That said, I had a lot of fun coming up with these nautical themed baby shower decorations.
The downloadable PDF with all 3 color sets is at the bottom.
Each set contains:
1 – 8.5 x 11 sign
5 – 6.8 x 9.5 pennants in different styles
2 Invitations with blanks to fill in
2 styles of cupcake toppers
They can all be printed out on 8.5 x 11 paper or cardstock and should not require resizing.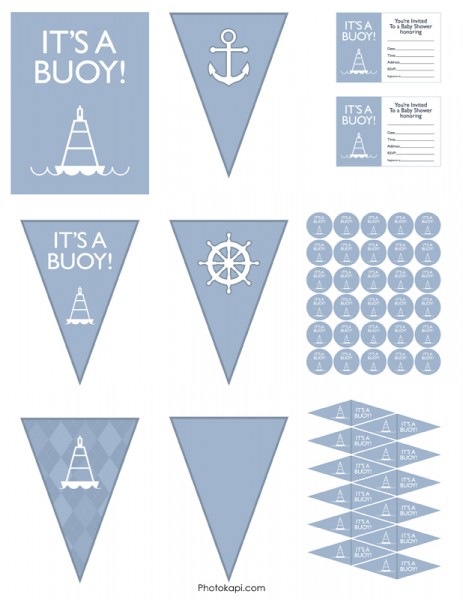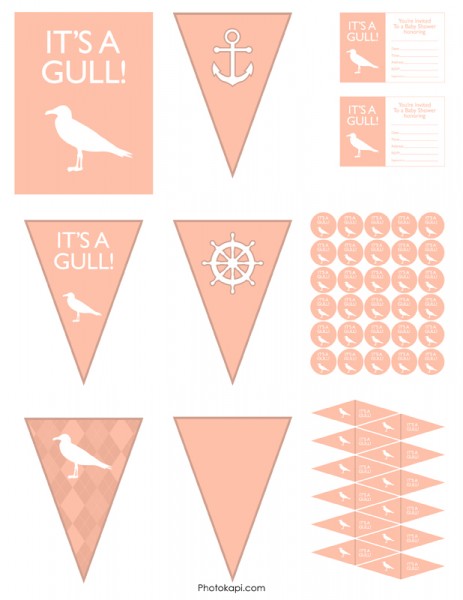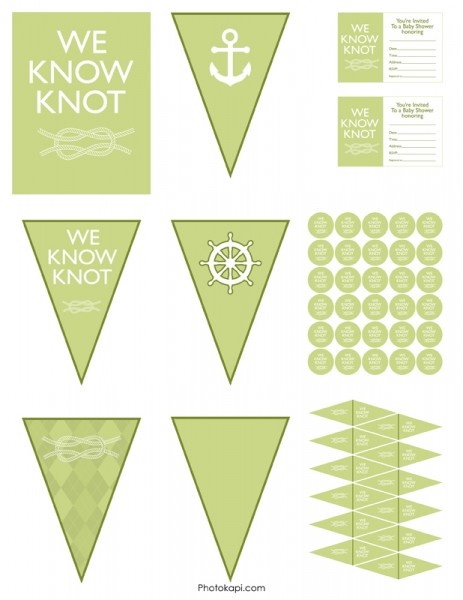 Download Nautical Baby Shower Layout (PDF)